Noel đến nơi rồi mà mình vẫn chưa chọn đc quà cho ai hết - chết thật > . < !
Thường vào thời điểm này hàng năm là quà của tớ dành cho mọi người đã chuẩn bị gọn gàng xong hết rồi (mua/tặng quà là một trong những thú vui của mình hi`hi` =3). Nhưng năm nay, nhiệm vụ "Ông già Noel" gặp nhiều khó khăn hơn vì địa bàn hoạt động là Saigon @_@.
Problem thứ nhất là việc đi lại x_X"". Hình như ở Saigon giờ nào cũng là giờ cao điểm thì phải, thêm vào đó để tìm đc chỗ đỗ xe (nếu ko tính các shopping mall) thì gần như là nhiệm vụ bất khả thi >___<""".
Vấn đề thứ hai là số lượng mẫu mã hàng hóa ở Việt Nam mình vẫn còn rất hạn chế, ko được đa dạng mấy - thật sự là rất-rât ít sự lựa chọn T___T.
Aishh...cằn nhằn thế chứ thật ra một chút khó khăn cũng làm cho quà thêm ý nghĩa đúng ko =P ?! Hơn nữa, KO có gì có thể ngăn cản đc mission "Ông già Noel" của tớ hohoh >}.
Thời trang =].
Bộ này khảng định là một trong những bộ mặc thoải mái nhất của mình (có gì thoải mái hơn oversize chứ ;), ngay cả giày =P.
* * *
Aaa... It's high time to go for Xmas gift hunt, isn't it @_@ !?
As much as I love buying gifts, Vietnam (specifically Saigon) is not making this task easy for me.
The very first problem is that we don't have much of things here, I mean there is little-to-no variety at all. And the second problem is the transportation - it takes way too much of time to get from one point to another (peak hour... at E-V-E-R-Y hour >____<) and it's close to impossible to find a parking spot.
But well....good thing that my love for making beloved ppl joyful and Christmas is big enough to help me cope with these 'minor' difficulties and still enjoy the whole experience =P.
Now, about the look =3!
What can I say..? It was taken last Sunday and I DO-DO love this outfit very much - it's comfortable beyond words (nothing beats oversize clothes in this area), even the shoes are walk-able LOL (btw these are currently my fave pair of pumps) >}.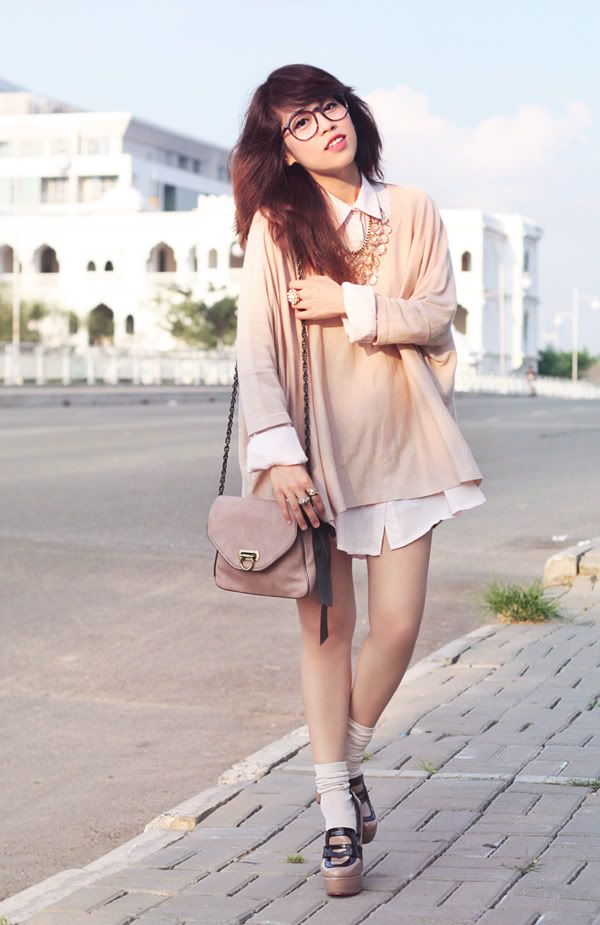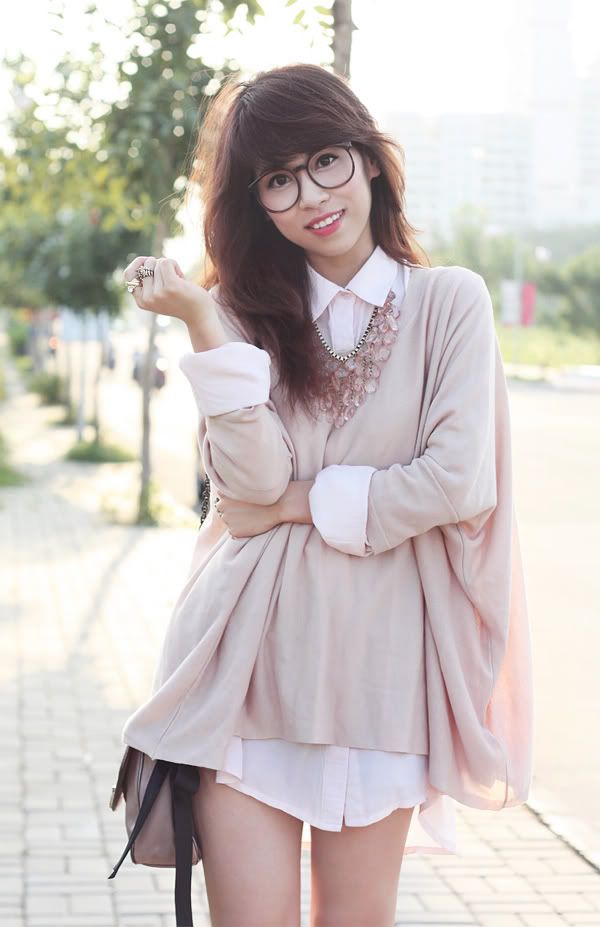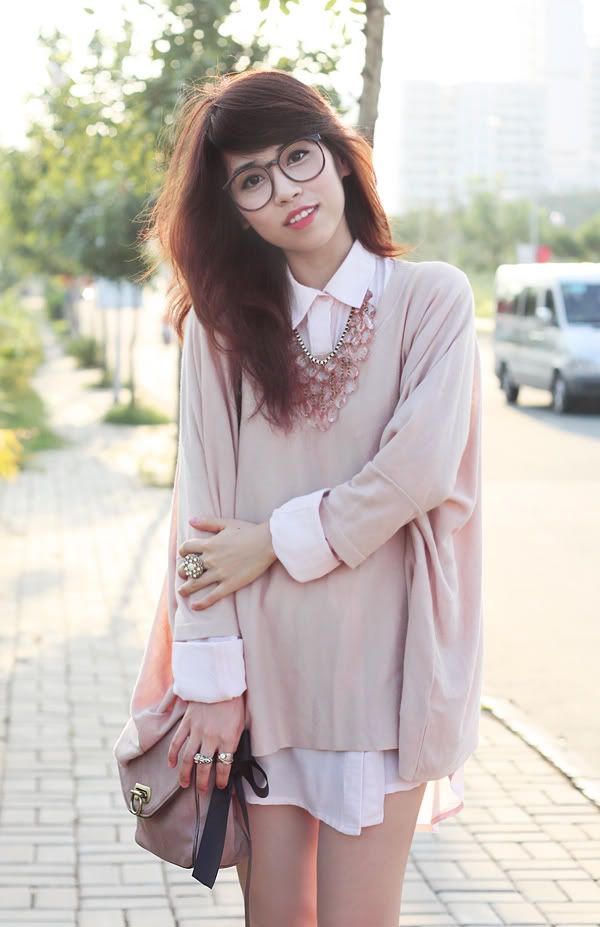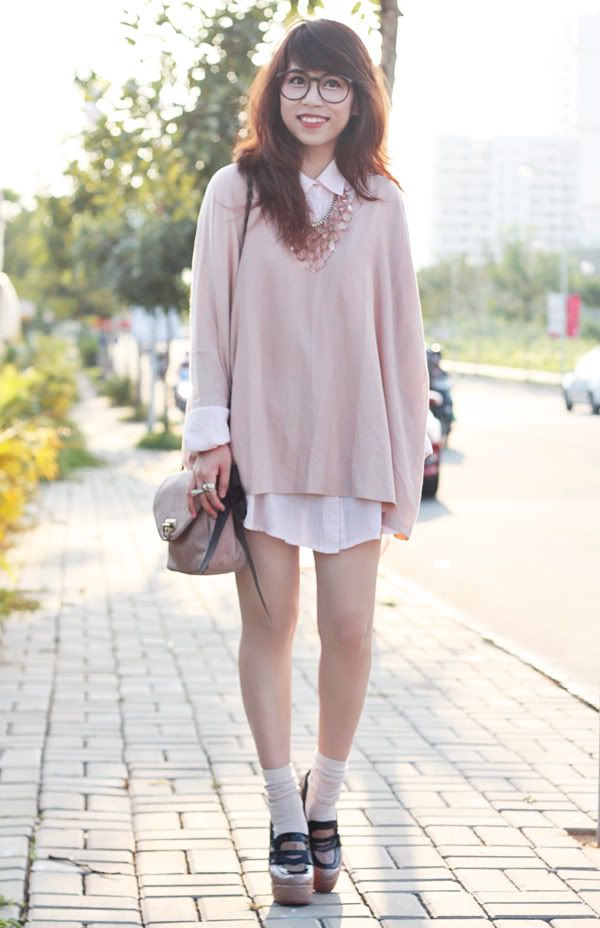 Áo-váy/Shirt dress - Forever 21
Giày/Platforms - random store in Saigon