Ôi váy maxi - thật thướt tha, nữ tính - nói chung là đẹp ngất ngây =P. Mình mê mẩn mấy kiểu váy dài ơi là dài này từ lâu rồi nhưng mà mãi ko tìm đc cái nào ưng ý. Mấy tuần trước vào bYSI thì thấy cái váy này - ưng kiểu dáng lắm, màu hơi kiểu mùa đông...hợp với Saigon bây giờ (ohhh...LOVE LOOOOVE "mùa đông" của Saigon LOL!) >D.
Thật ra, váy maxi ngời cao cao 1 chút mặc mới đẹp, chiều cao của mình thì thuộc dạng khiêm tốn :"]. Nhưng nhiều lúc cái gì mình thích quá thì cũng mặc kệ - mặc thấy vui là đc rồi =P.
* * *

Recently I've been in a deep love with maxi dress style - it looks soooo fine!
Actually, maxi dress is supposedly a style that I should be avoiding ('cause I'm not very tall ;_;) - but I really, really couldn't help myself, it was stronger than me =P. So here I am in a maxi dress =P.
Ohh..btw u see me again with my currently-favorite bag >}. I just love the combination of red and blue-ish colors - so contrasting, so loving <3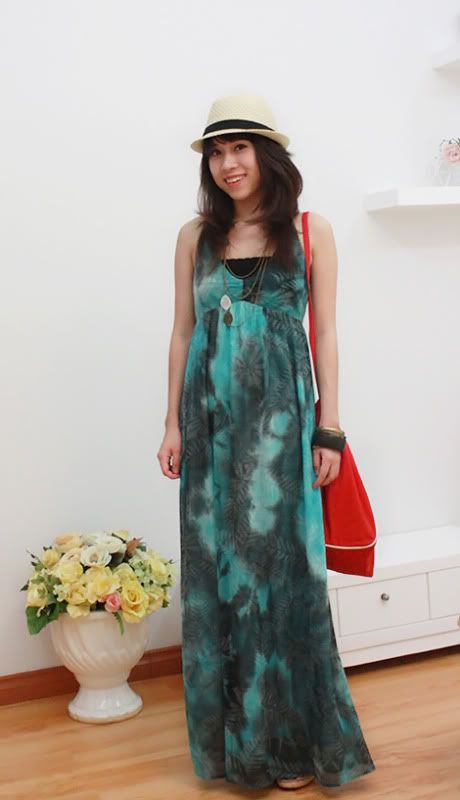 Maxi - bYSI
Wedges - ZARA
Bag - TROLL
Accessories - Forever 21