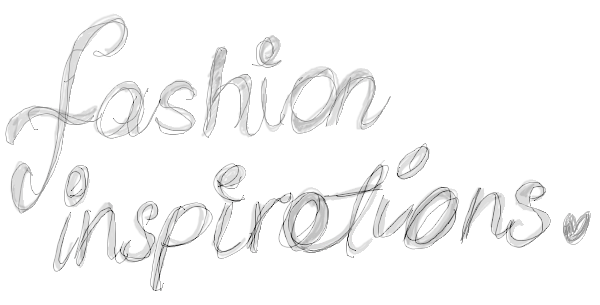 Thật tâm phục khẩu phục Mr. Galliano!!
Nếu nói về Thời Trang Cao Cấp (Haute Couture) thì John Galliano ít bao giờ làm người xem thất vọng. Hơn nữa, những bộ sưu tập của nhà thiết kế tài ba này luôn luôn đúng với định nghĩa thật sự của thời trang Haute Couture: tinh tế, lộng lẫy, độc đáo, hào nhoáng, đắt tiền - thời trang dàng cho giới thượng lưu của thế giới. Giá của những bộ váy này ko phải vài nghìn Euro mà rẻ nhất cũng phải vài trăm nghìn Euro.
Haute Couture Thu/Đông 2010 của Christian Dior làm người xem choáng ngợp trước những màu sắc rực rỡ, những thiết kế tinh xảo tưởng như là đc kiến tạo chính từ bàn tay kỳ diệu của thiên nhiên.
Nhưng thứ thật sự làm tớ tâm phục khảu phục John Galliano là sự sáng tạo vượt bậc. Chủ đề hoa đã quá quen thuộc, đc các designers khai thác triệt để vậy mà Galliano vẫn có thể cho người xem một cảm giác mới lạ, ko nhàm chán và quen thuộc khi xem collection chàn ngập hoa của ông!
* * *
BOW DOWN to Mr. Galliano!!

When it comes to Haute Couture he surely knows how to pull an AMAZINGLY-INSANELY-STUNNINGLY beautiful show!

I absolutely ADORE what he did for Christian Dior Haute Couture collection <3! The collection was vibrantly colored and very fairytale-like, greatly inspired by Irving Penn's photographs of flowers. The clothes were feminine yet dramatic. After all, it's Galliano we are talking about ;].

Yet, the thing that amazed me most about this collection is that John Galliano was able to create something groundbreaking from such an oft-explored motif like flowers *0*<3.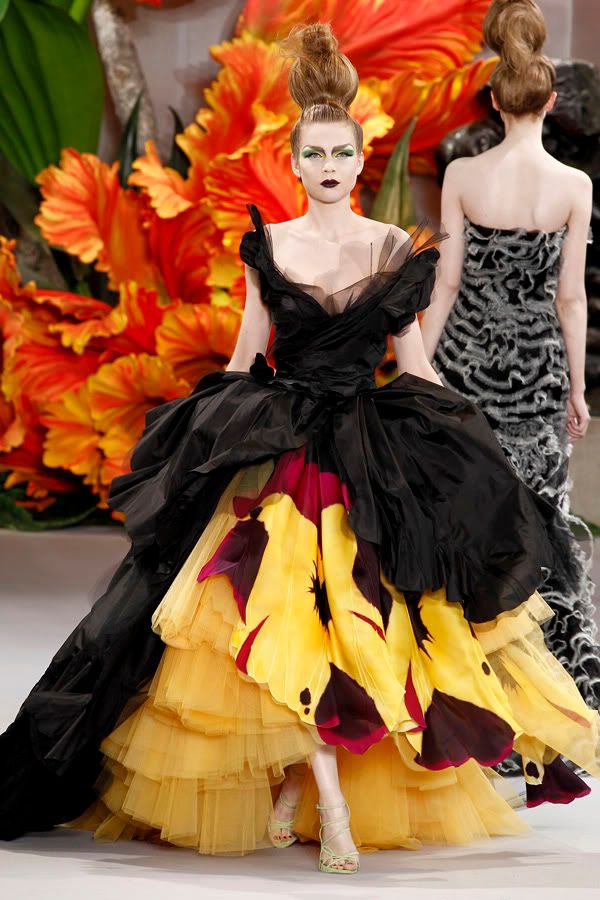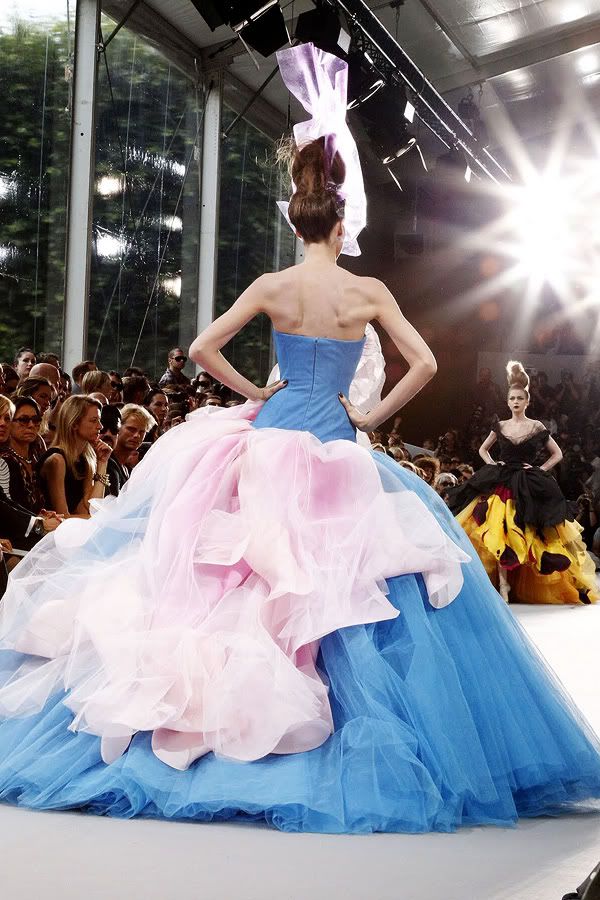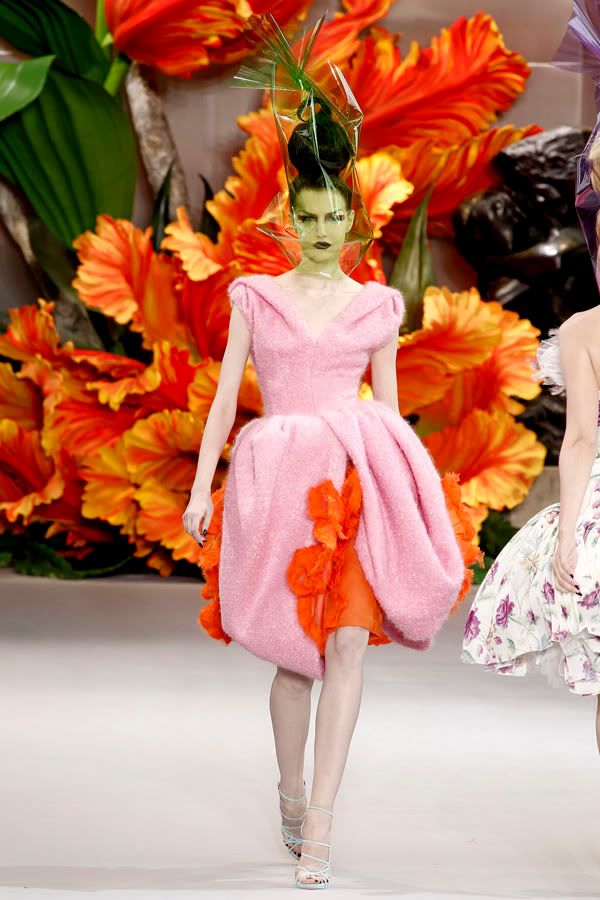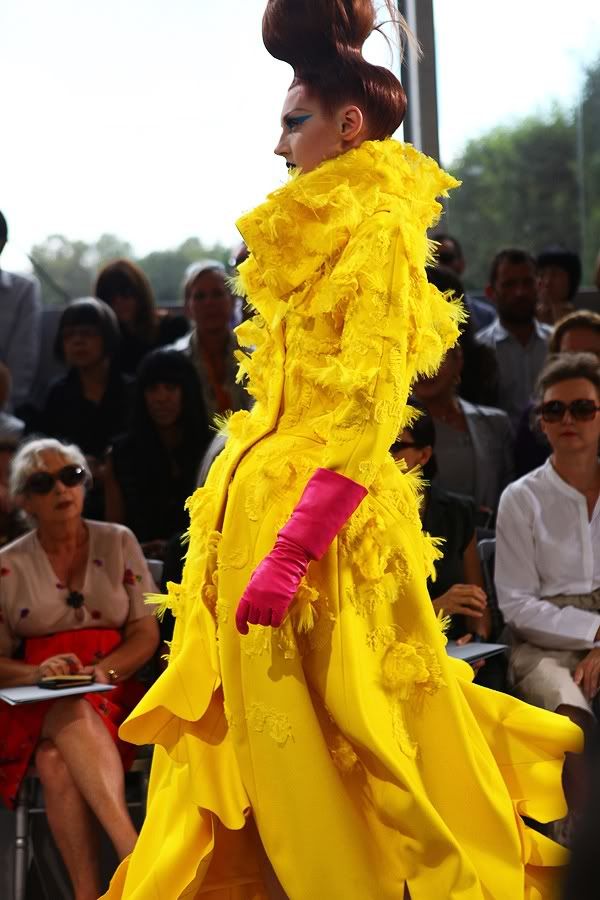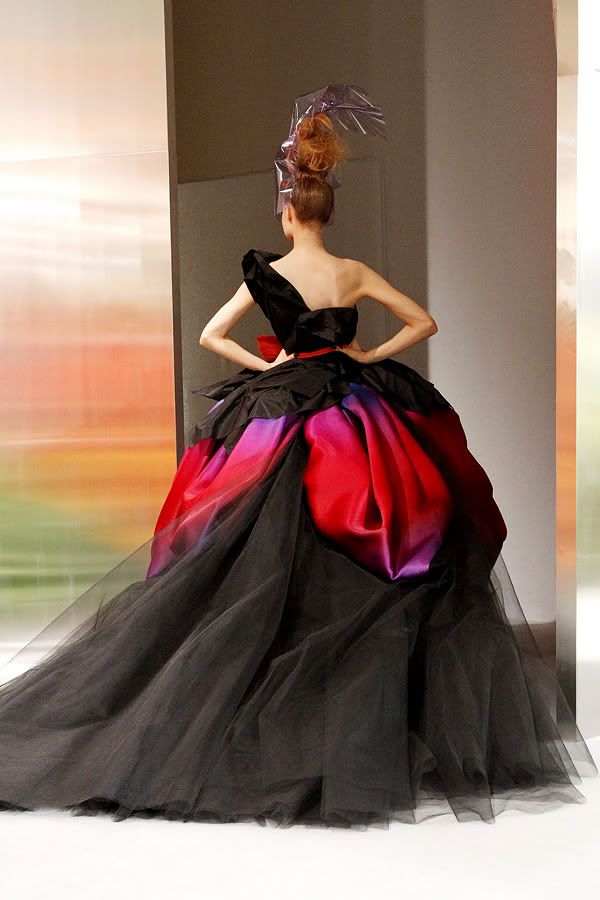 John Galliano
(

gettyimages

)