Hôm nay mới có cơ hội làm một post về tình yêu mới - yêu từ cái nhìn đầu tiên : >. Nói là mới chứ thật ra cũng mua đc mấy tháng rồi, dạo này ko shopping nhiều nên mấy tháng tuổi vẫn đc coi là mới tinh heh >}.
Trong tất cả các kiểu dáng quần áo, chân váy maxi là một trong những lựa chọn yêu thích nhất của mình <3. Cái cảm giác nhẹ nhàng, lãng mạn và thướt tha của váy dài ít trang phục nào khác có thể sánh bằng *,*<3.
* * *
I'm totally amazed I haven't showed you guys this newly purchased maxi of mine yet :>. I got it a few months ago (I know - not that 'newly' but I don't shop much lately :P) during my trip to Singapore - it was definitely love at first sight *O*<3.
I guess maxi skirts are one of these things that I will never ever get tired of - truly, deeply adore them: their romantic vibe, how the fabrics flows with the wind, how they make you feel fabulous and chic inside out - seriously, how can you NOT love them!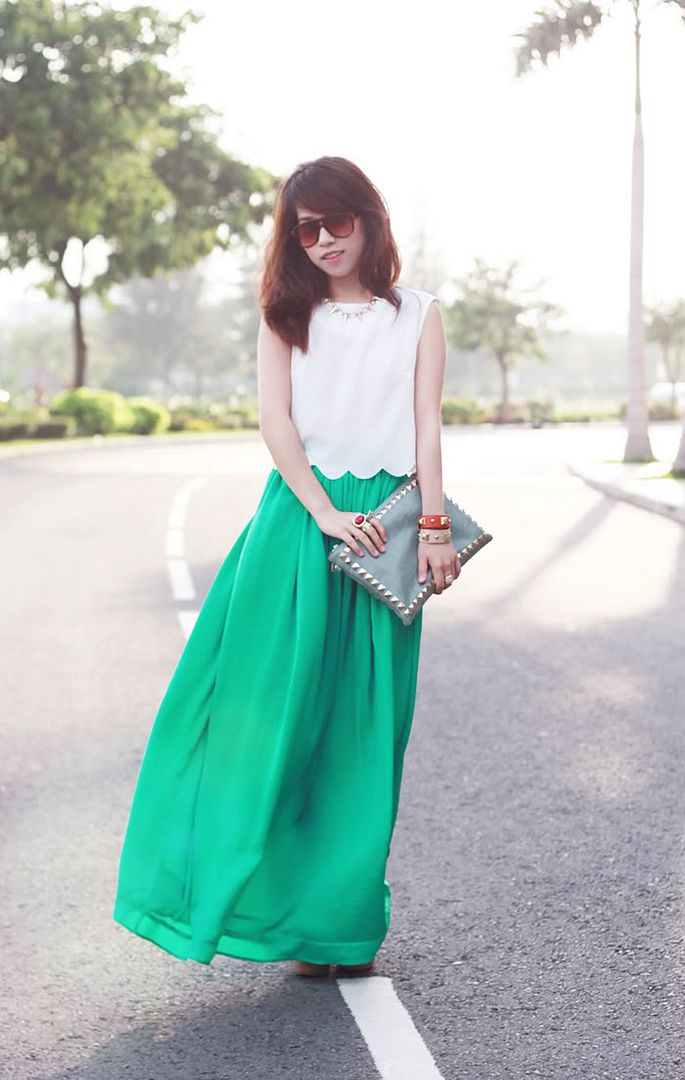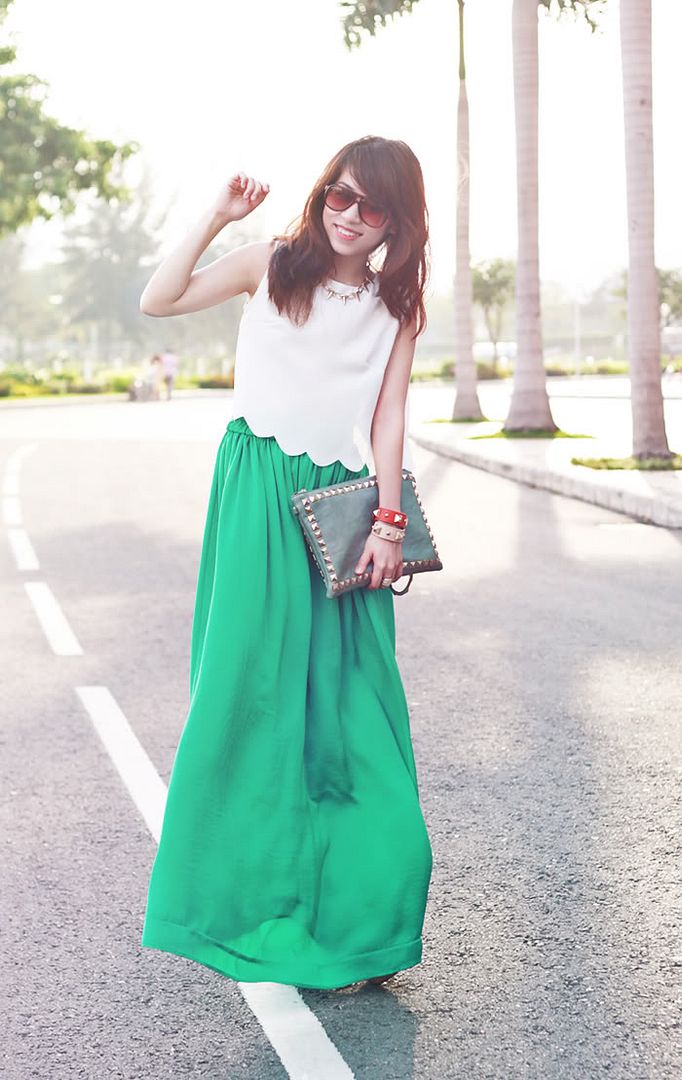 Áo/Top - stylesample.net ; Váy/Maxi skirt - Mango