Street With Love

chính thức đón chào

Xuần/Hè 2011

với bộ ảnh campaign rực rỡ của D&G *O*<3. Mình rất thích bộ này vì nó khơi dậy đc những cảm xúc nhẹ nhàng, hạnh phúc của những buổi chiều nắng hè vui chơi thoải mái bên bạn bè một cách tuyệt nhất <3.

Ngất ngây!

* * *

I would like to OFFICIALLY open the

Spring/Summer

season of 2011 on

Street With Love

with D&G ads campaign. I ADORE these photos *o*<3 - the true spirit of lovely summer afternoons - beyond idyllic!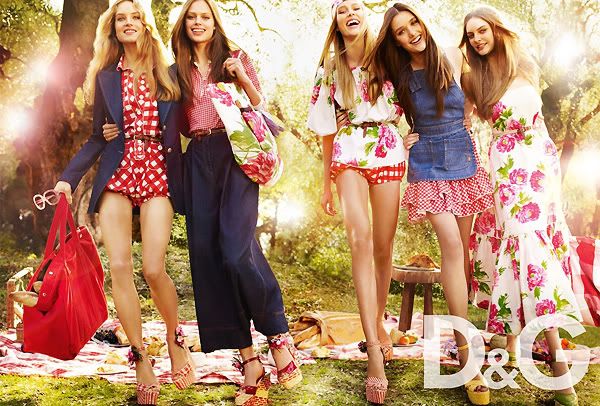 Dưới đây là một số hình từ bộ sưu tập Xuân Hè 2011 của D&G.
Điểm nổi bật nhất?
Hoa, hoa và...một lần nữa HOA! Ngoài ra có phong cách vintage lấy cảm hứng từ thập niên 70 cũng đc thể hiện rất rõ.
Hút hồn nhất?
Câu trả lời của tớ là váy maxi và giày...ôi chết mất *o*<3!
* * *
Some snapshots from D&G runway.
What can we see?
Flowers, flowers....and f-l-o-w-e-r-s. S/S 2011 in full blossom =3. OK! Besides that - vintage of the 70s are back in style.
What would we die for?
If you ask me - I would be happy to die for those amazingly beautiful maxi dresses and wedges *O*.