Ặc ăc...
Look hôm nay là điển hình những ngày tớ ko biết mặc gì hết.
Những lúc nhìn đống quần áo trong tủ và ko có một chút cảm giác gì, kiểu ..vô-hồn-vô-cảm-vô-tình ấy (=_=?!).
Thường mood của tớ trong những ngày này là siêu-siêu-lười - ko muốn đi đâu và cũng ko thích ai đến chơi hết, chỉ muốn ở nhà <3 - làm những gì tớ thích, những gì ko có liên quan đến học hành, công việc hay deadline gì cả - ko phải liên tục nhìn đồng hồ xem giờ >___<"!
Những ngày
shut down cả thế giới bên ngoài
lại.
hình như mình..già trước tuổi thì phải ___-___".
* * *
Aaaaiiisshhh....
Today's outfit is one of those when I really have no idea what to wear. One of those day that I look at my wardrobe and feel..completely nothing...actually, more like completely blur....and lazy (meaning: I'm-happy-in-my-pajamas-don't-wanna-go-out =P).
Ohhh...I don't like this kind of situation >.It always take me longer to get dressed and most of the time - I'm not happy with the outcome at all.
This time is no different.
It does look forceful, doesn't it?!
It must!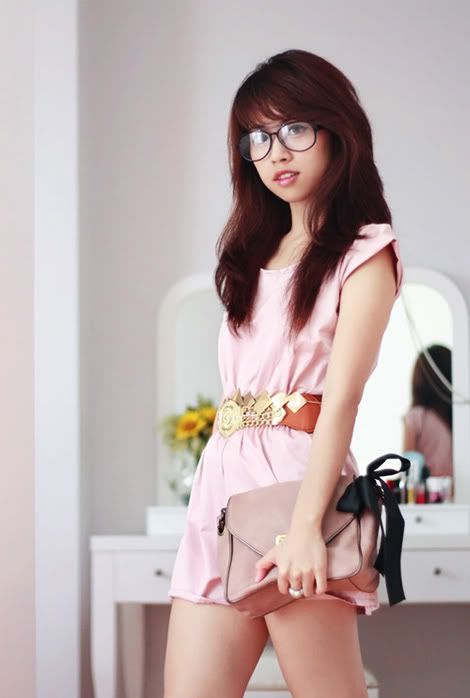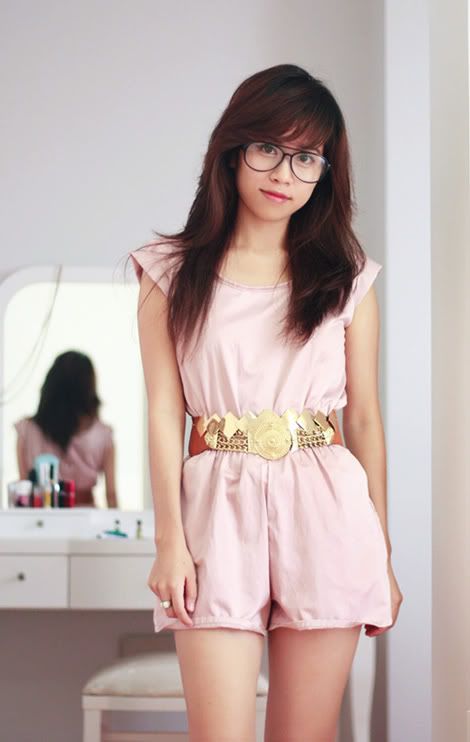 Playsuit - Nowzone Mall (Saigon)