Trời ơi!
Dạo này mình bận bù đầu - bài vở thì kiểu càng làm càng thấy nhiều!
Ko có thời gian cho gì hết, nhất là blog - bỏ bê quá cơ T___T, ko post đc thường xuyên như trước.
Hix, thôi đành lại hứa là sẽ chăm bẵm blog bù lại sau cái thời gian...khủng hoảng này vậy *o*
(nghĩa là sau kỳ thi tháng 7 này T____T)
Giờ nói về ảnh...
ặc ặc..chán lắm cơ

KO BIẾT POSE!
(chắc mọi người cũng biết hết rồi)
Ko, nghĩa là có biết pose, nhưng pose duy nhất của mình là: đứng-thẳng-cười...hết >__<""
Cái sự "đơ" khi chụp ảnh của mình thì bro tớ là người hiểu nhất. Để chụp đc mấy tấm hình dưới đây thì anh tớ tốn khá nhiều công sức - giống như là 1 thử thách..."mission impossible"..
Nói chung là gian nan lắm =S
Chụp tớ thì ko khác gì chụp..cây hay tảng đá ý - đơ ko thể nào đơ hơn đc!
Ahh..mà cũng ko hẳn là giống chụp đá/cấy đâu vì ít nhất chúng còn đẹp từ mọi góc độ, mọi khía cạnh >__<""
* * *
OMG!

I'm soooo overloaded with works/studies. Don't have time for anything else. Feel so guilty for not being able to blog as frequent as before T___T.
Promise to take care of the blog properly once this hectic period is over *o* (meaning: after July's exams T___________T)

As for the pictutes...
Aishh...

I CAN'T POSE T____T.
(it's kinda obvious by now..)

No, actually, I can but the only pose I can strike is to stand still and smile =___=""

My brother who took these photos understands that more than anyone else. He made an extraordinary effort to produce these photos. It was less of casual-photo-taking and more of an-ultimate-challenge =__=.
Full respect for my bro *o*<3

I believe taking pictures of me is like taking pictures of a...tree or rock.
Hmmm..no, not a good example enough because tree/rock at least look good from all angles >____<""...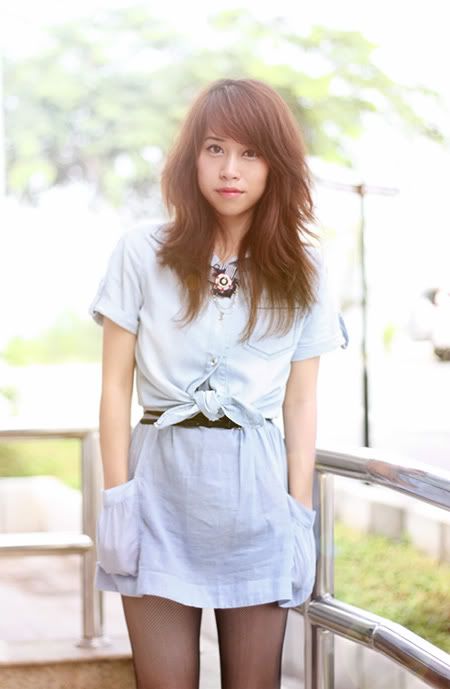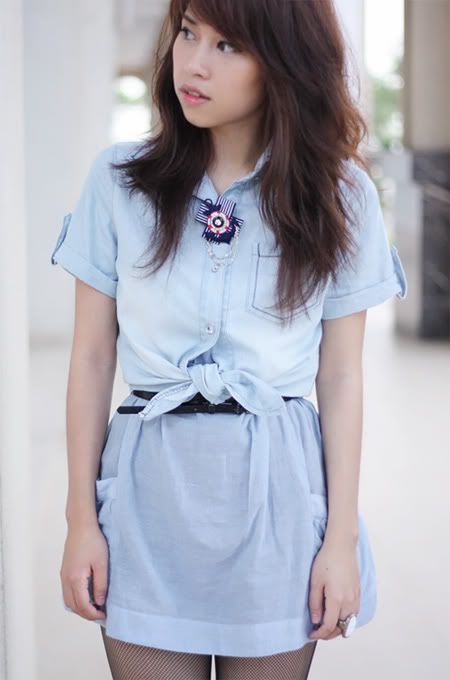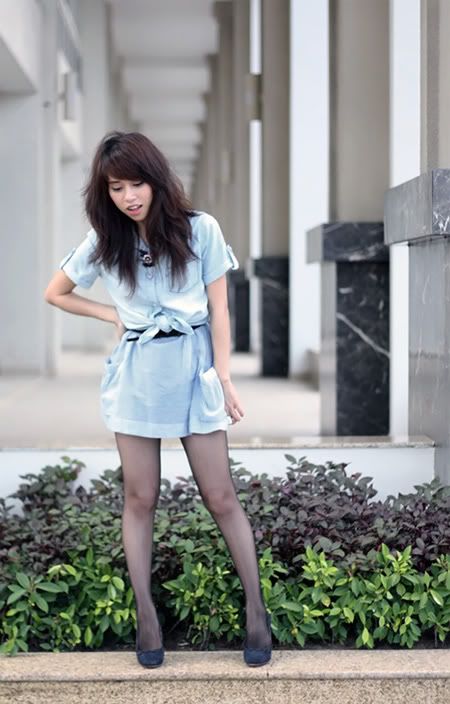 Top/Áo - Saigon Square
Tunic/Áo váy - New Look
Shoes/Giày - ZARA